A 2 day crossing of the Sierra Nevada in June
This year the Sierra Nevada is different, its still covered in snow, not just a little bit of snow but metres deep amount of snow, thanks to the amount of rain that fell on Andalucia this winter.
In fact Andalucia received 4 years of rain in just 3 months! So our 2 day crossing was a rather interesting affair, it was full on winter conditions. There are quite a few pictures for you too look at so im going to keep the writing short and let the pictures tell the story.
We got dropped off at the Hoya de Mora above the ski station at a height of 2500m at 21C. We headed South and hit snow at 2700m. We spent the night at the Elorrieta hut (3180m), which used to be a TB hospital!
It was freezing cold up here, we had to have all our layers on, and even got into our sleeping bags early to stay warm, yet it was a barmey 30C in Lanjaron. The next day we headed over Tajos de los Machos and down towards the Cebollar hut, crossed the Rio Chico and back to Puente Palo where we got picked up and driven back to Lanjaron.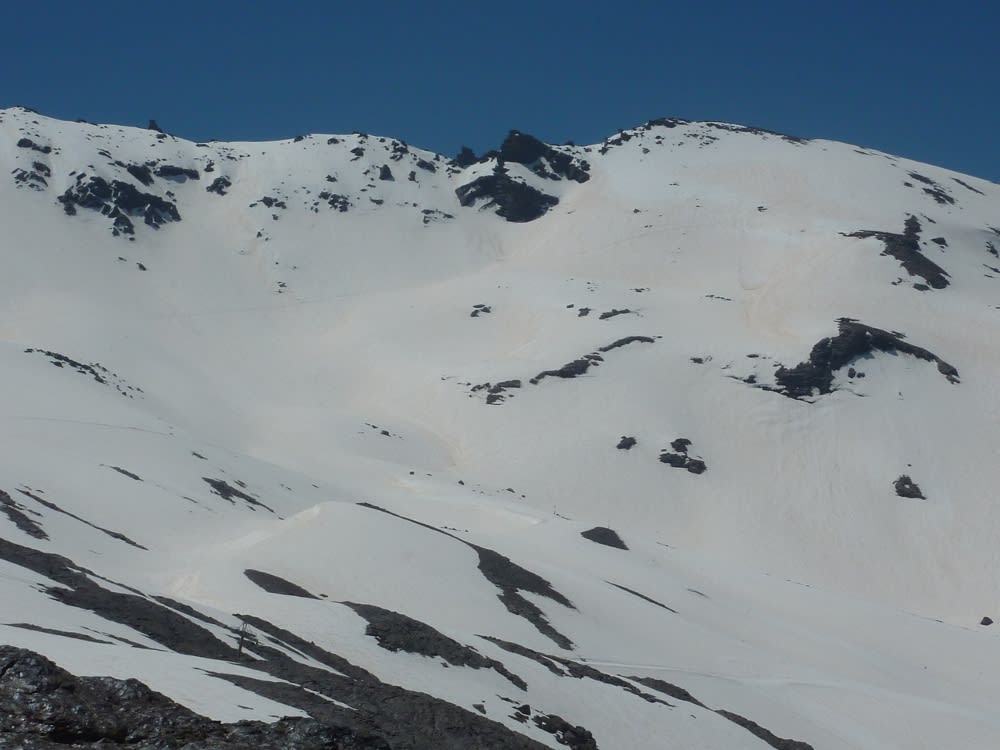 You can see the route ahead of us that goes just below the rocks on the skyline
Off to fetch some water from the re-emerging lake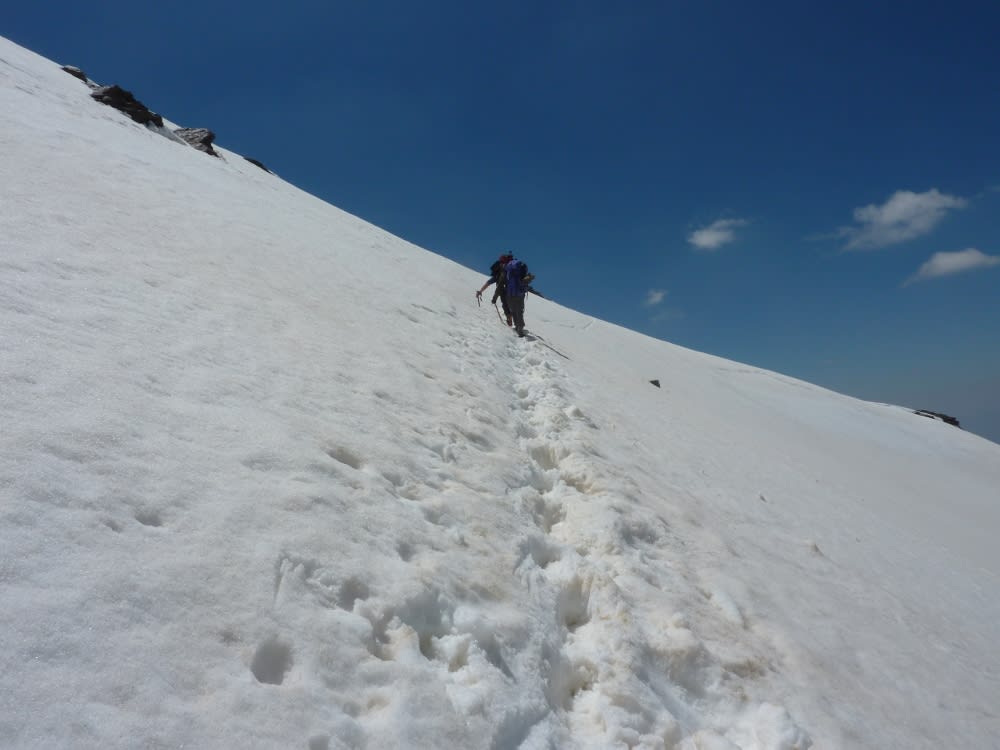 The steep and in places exposed slope up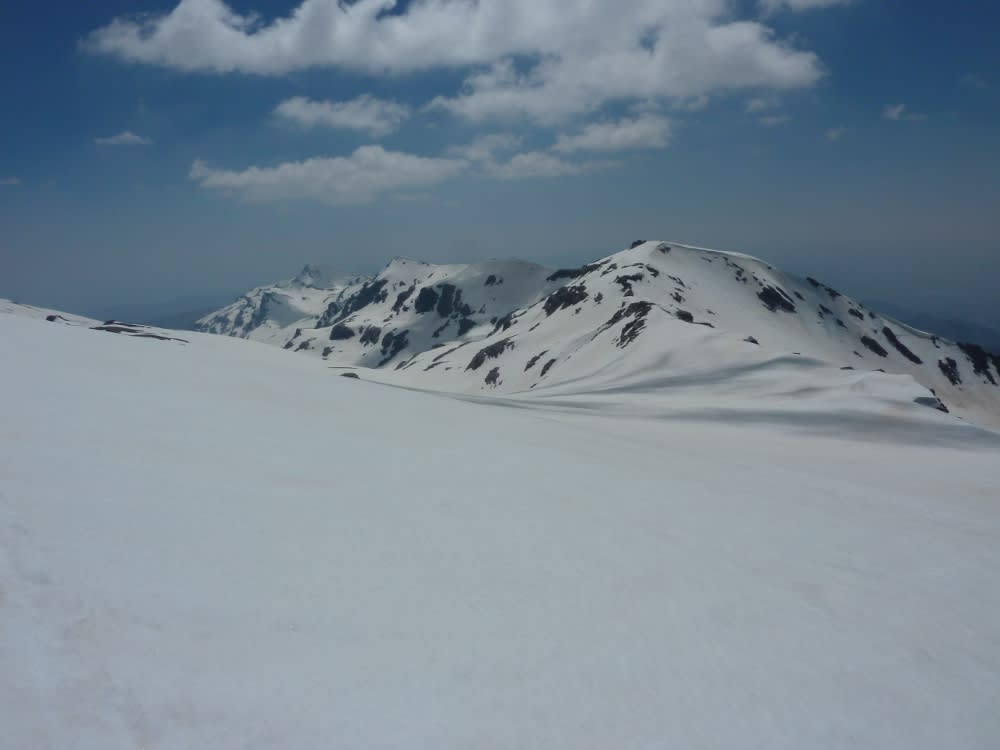 This looks more like the Artic than Southern Spains Sierra Nevada in June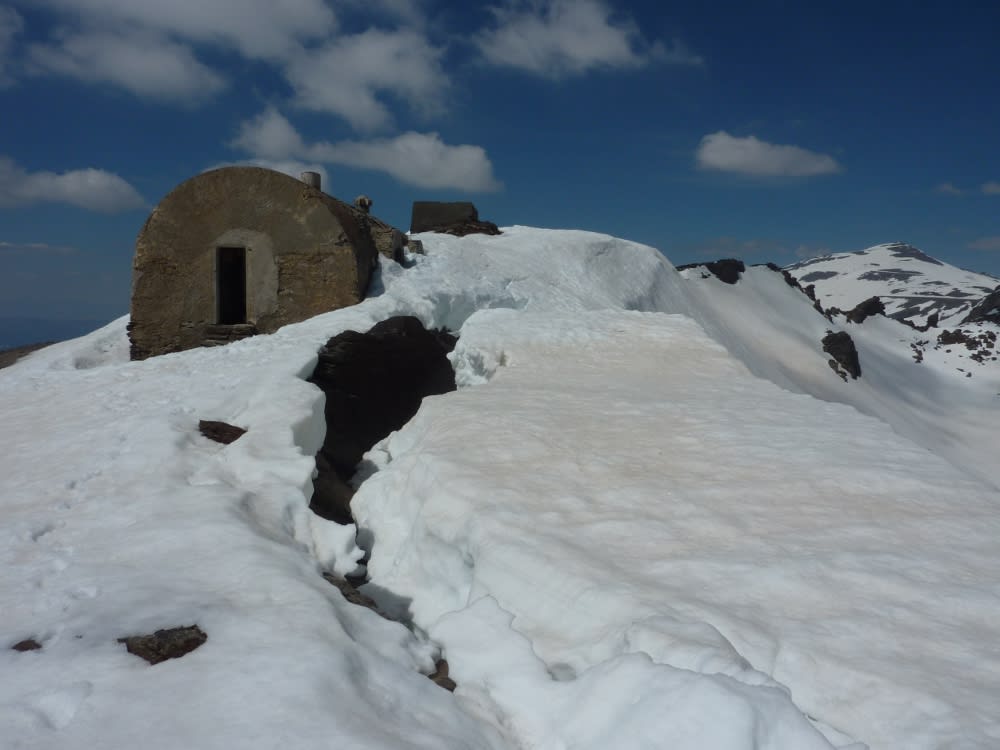 The Elorrieta Hut. I think this places gives the best views in the Sierra Nevada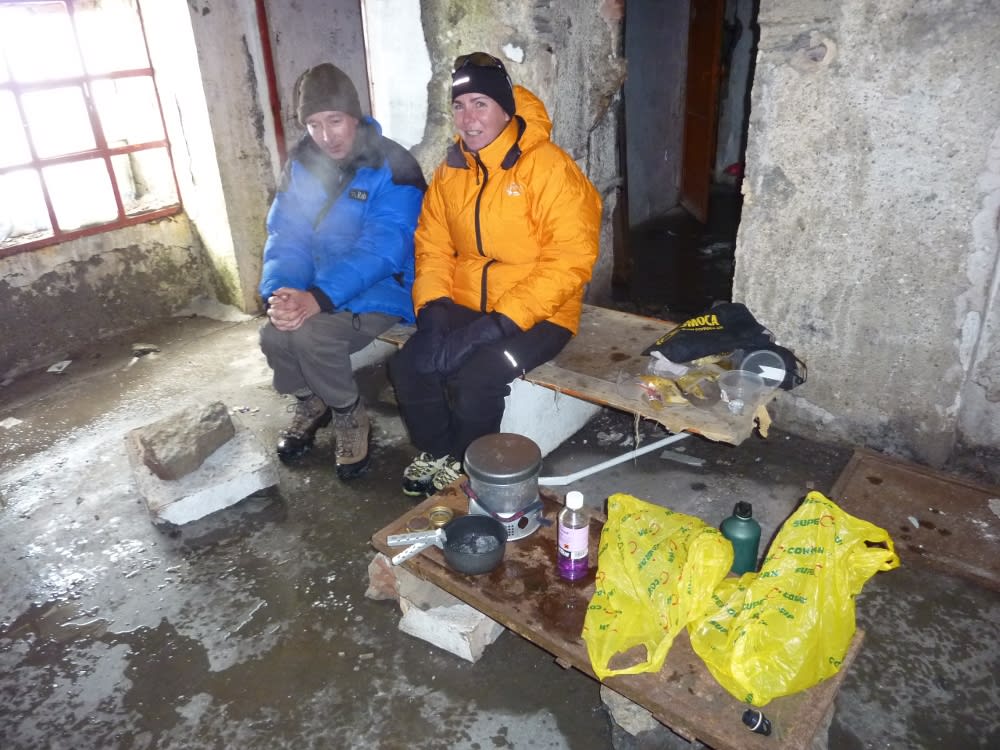 Its colder inside than out! There are old bed frames in this hut which are better than the floor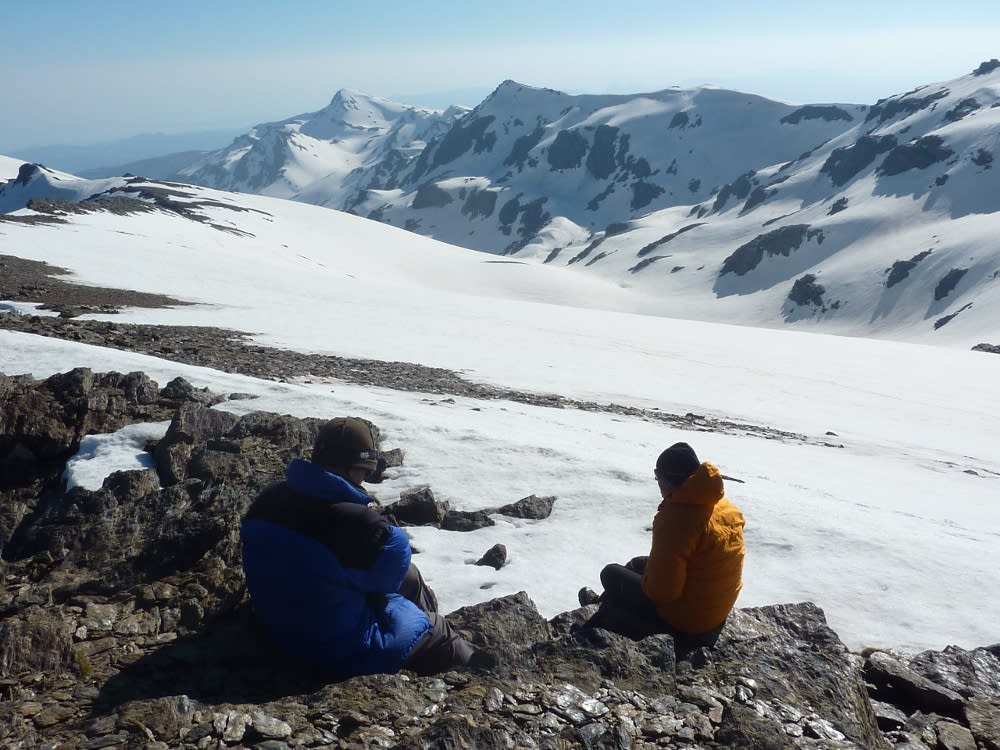 Sitting outside admiring the view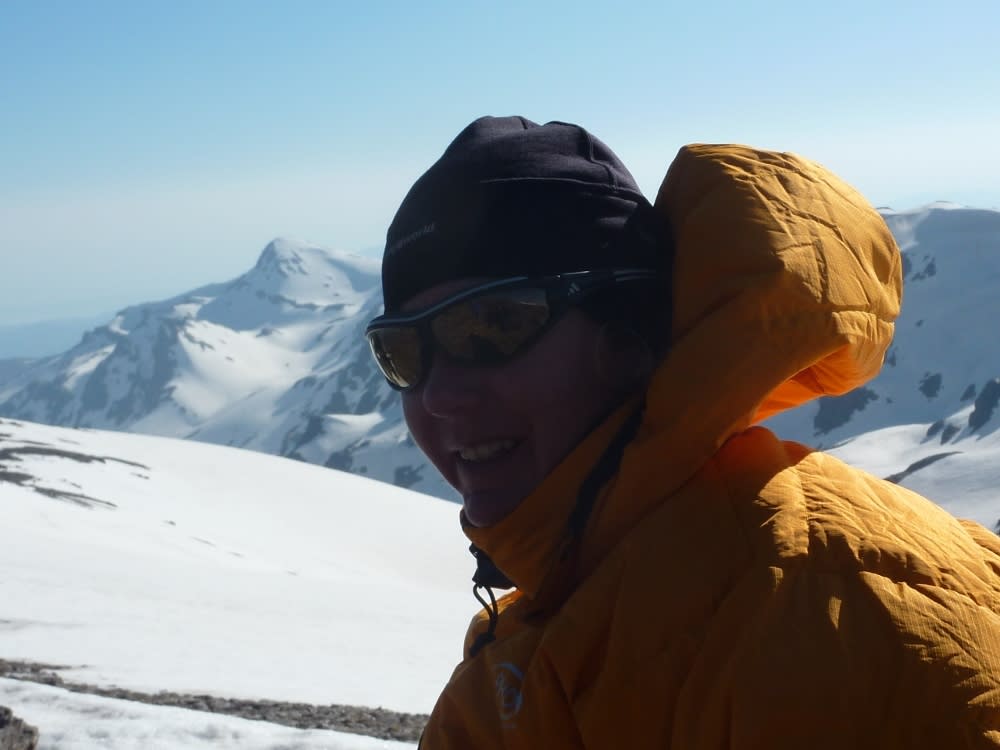 All layers are on now, not long before having to get into sleeping bags to warm up! 30C in Lanjaron!
The valley leading up to Cerro de Caballo was re-named by us as Khumbu Valley, the shadow forming reminded us of Khumbu!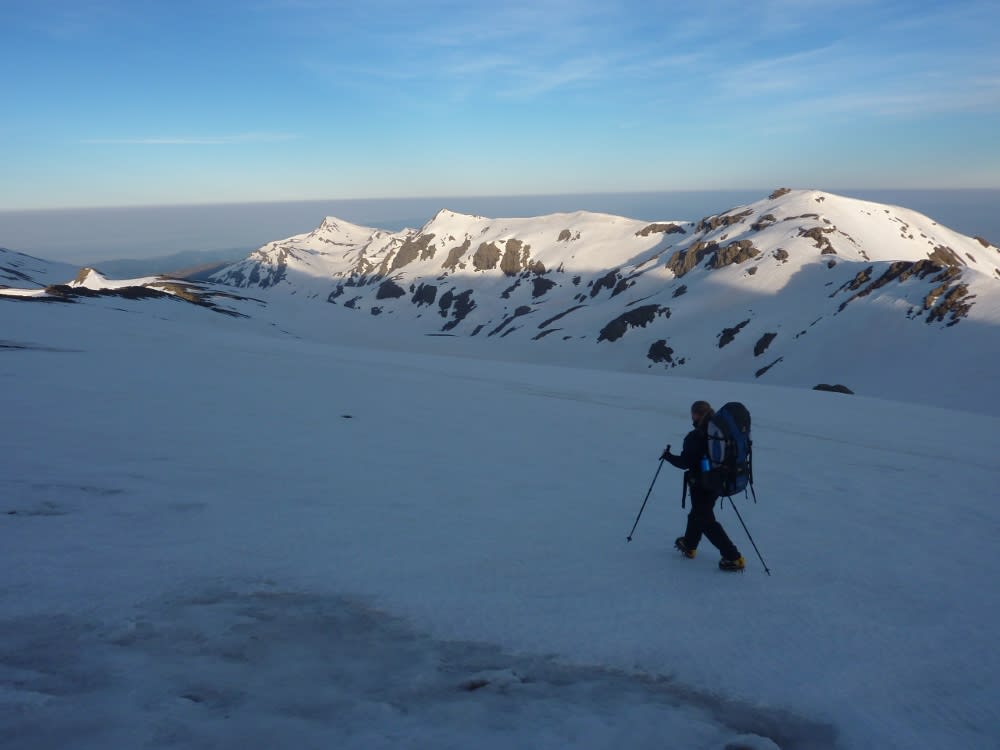 Setting out the next morning on lovely hard snow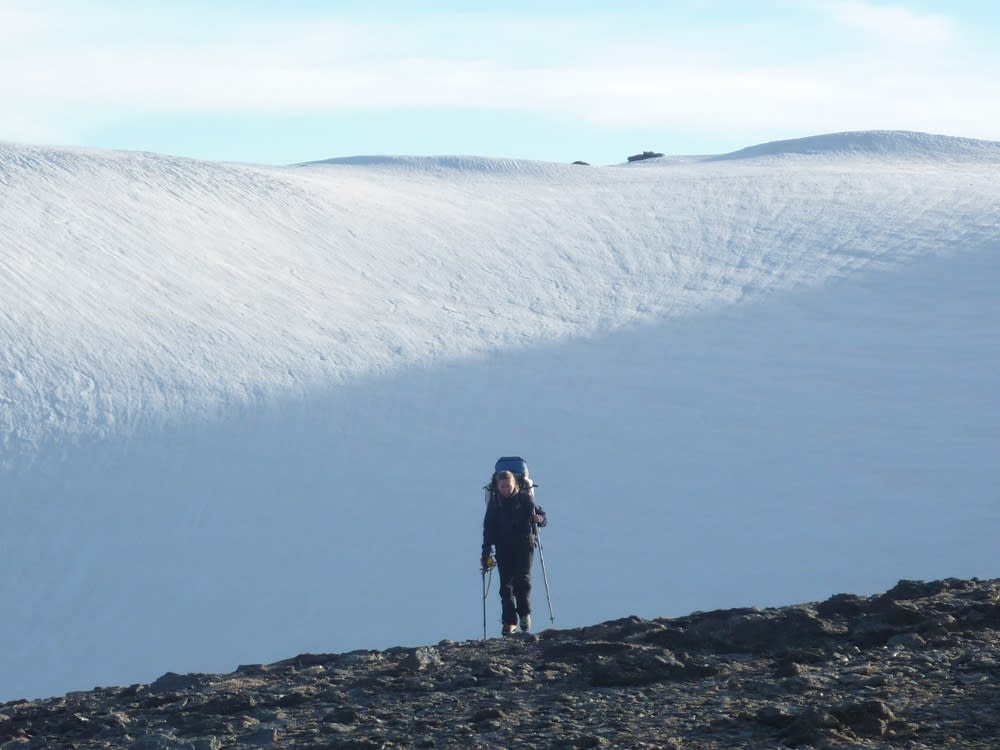 Where in the world am I?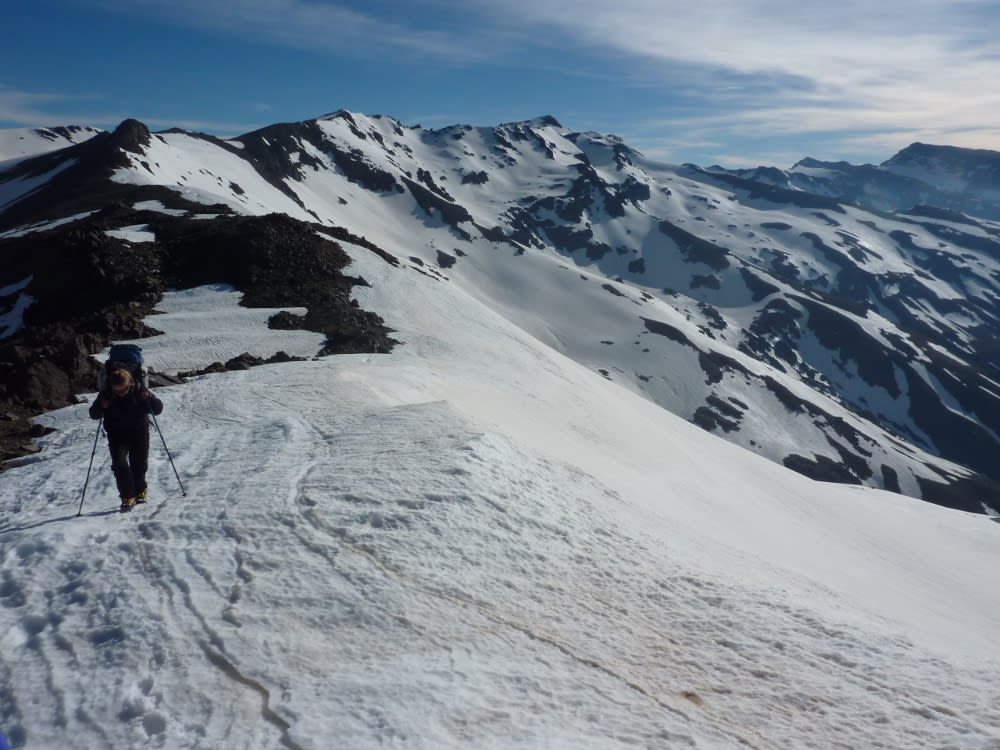 Having crossed the ridge and starting the ascent towards Tajos de Los Machos. We are actually walking on what would normally be fresh air!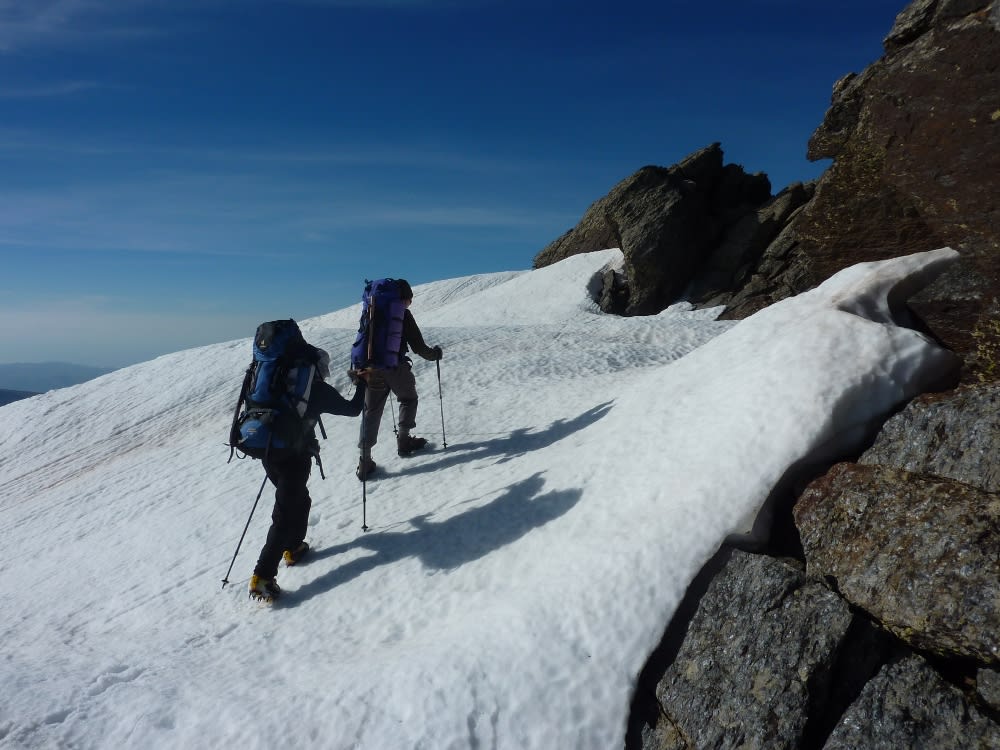 Still heading up with the softening snow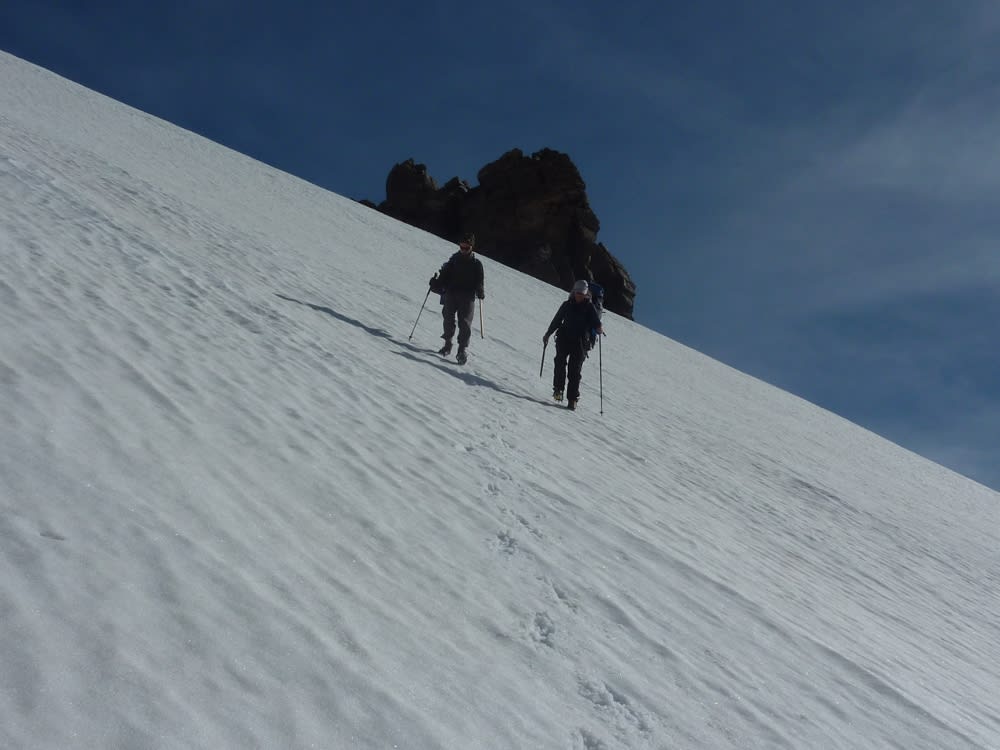 Heading straight down the headwall of Tajos de Los Machos. A much easier decent with snow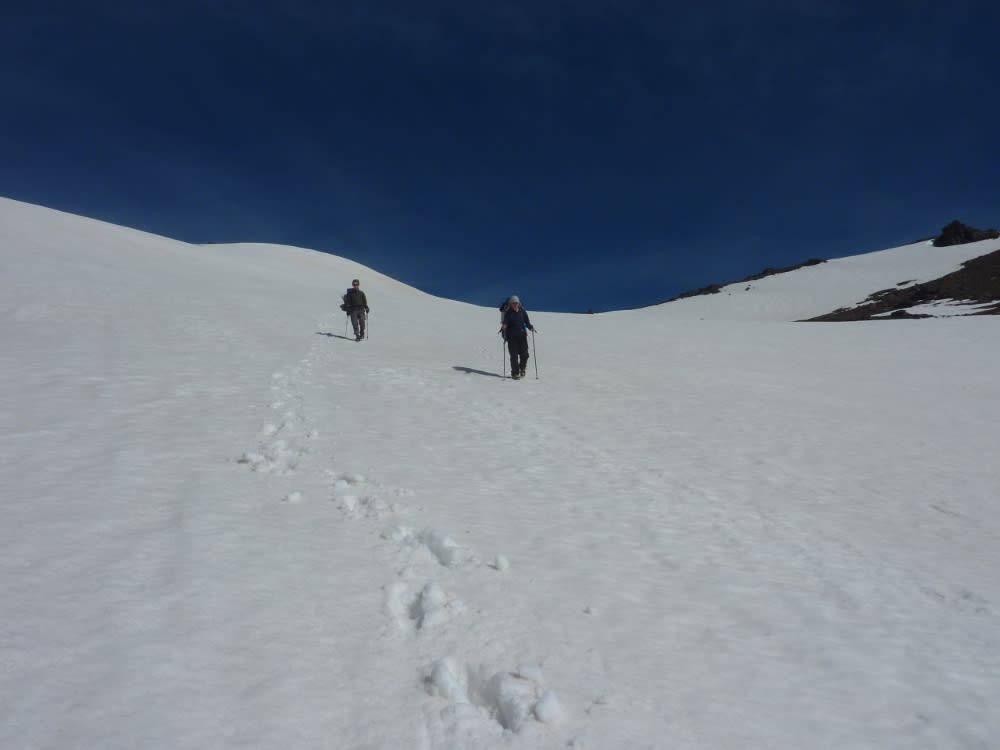 You can see how soft the snow has got and ive got my sun hat on now!
Comments
A Husky Life: Wow, amazing!
Lisa: Wow! Amazing Pics! Looks like a gorgeous place! Lisa